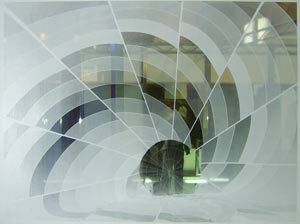 PRINTED GLASS – SPECTRUM PRINT
ENAMELED GLASS – SPECTRUM COLOR
Light + colour + glass => no limits for architectural glass when designing interior space and outside walls
Special treatments make possible to obtain a long-term durability architectural glass product (the enameling is to a large degree scratch resistant, weather resistant, withstanding acids and temperatures up to + 200 C), uniform coloured, ecological, enabling the individual architect and designer creativity to show through. All standard commercial temperable glass panes can be silk-screaned.
After the stove enamelling process the glass becomes a full-quality safety glass withstanding thermal and /or mechanical stress. Furthermore it can be processed as insulating glass unit (we recommend applying the silk-screen pattern to the second surface for optimum solar performance and easy maintenance). Furthermore, silk-screened ceramic frit can also be applied to the second, third, or fourth glass surface in a laminated vision glass application. The results are an increase in solar absorption on the interior glass ply and a higher shading coefficient.
Standard and custom programs of tempered safety glass (partially or totally enameled, custom patterns) are possible to produce as monolithic glass or further processed in laminated or insulation glass
SPECTRUM PRINT
– standard patterns for solar control and custom decoration (dots, lines, holes, a real photo transfer, company logo, picture, anti-slip layer for glass that is walked on, alarm system through glass etc.)
silk-screened patterns for solar control
Silk-screened patterns for solar control 
SPECTRUM COLOR
– enameled glass available in a wide range of colours (environmentally-friendly standard RAL-or custom designed patterns) for partially or totally covering of spandrels,glass partitions etc.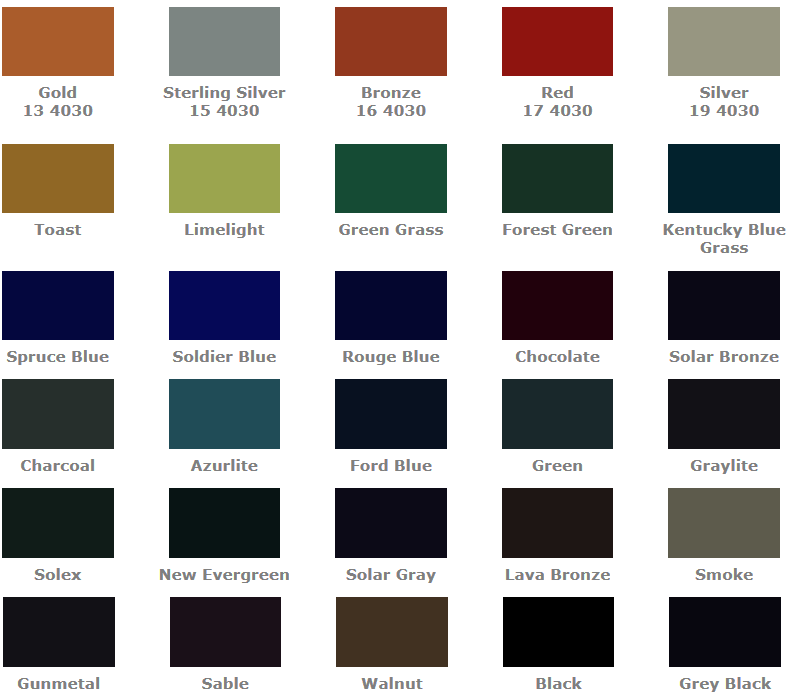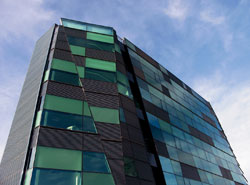 Depending on application and design, monolithic enameled glass panels can be fixed back to the sub-frame using point fixing connections or as wall cladding using U profiles.
Applications:
– screening / intimacy protection
– solar control and reduce glare
– design
– publicity/ personal motif/ identity/ company logo,etc
– slip prevention on walk-on surfaces ( stairs, glass flooring )
– colour glazing withstanding humidity in wet rooms
We recommend ceramic frit to be applied on the roomside of glass to protect from weathering exposure. The background should be dark to avoid the "star-filled sky" effects due to specific light transmission of enameled substrate. While designing the spandrel area please consider that adequate ventilation of glass façade should be provided (a minimum of 5 cm distance).Also consider the insulating glass unit structure (glass dimensioning, air space aso.).
We also recommend that sampling is first carried out with information on the conditions of the application in order to check compatibilities between opaque and vision areas.